Does Freedome have limitation with one-time trial?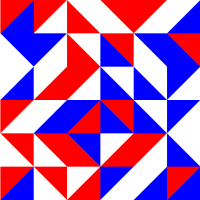 Ukko
Posts: 3,556
Superuser
Hello,
This ask about next situation (and with certain system):
--> Most likely that under system was installed Freedome (but not sure when); After trial-time uninstalled; After this there probably was quite many days. System is Windows 10;
--> On current time - under this system not possible to use trial time of F-Secure Total (generally and only "Freedome"-part);
Troubleview with next meanings:
--> There was freshly installed Freedome and it trigger status "Expired" from first; So - maybe it expected there (I not sure how many days/months/years there was between tries);
--> Switch to "Subscription"-tab -> Choose "F-Secure Total"-provider;
--> Login -> set up device-name and it "congrats" us; But UI and Freedome still with "Expired"-status;
--> There possible to repeat it many times and reach "all devices in use" (re-use "unused" device also), but each time there just "expired" status for UI;
Does it mean that there just "one-time" trial available for Freedome? With meanings - that it not possible to re-try using Freedome (trial-time) after any of time (?!); Or how it with such situation - F-Secure Total trial with both "parts".
Not known for me - if there was "in use" F-Secure Total previously (or not) - but on current time I suspect that not (will re-check it later);
some else "stuck"-points: if we "deny" prompt for re-use licenses (reached devices-limit) -> "Active subscription"-dialog switched to "Subscription not activated; You cancelled the process before subscription could be activated" with button "Retry"; Such retry-action will create state "invalid_redirect_url:redirect_url not provided" (with next try to "release license"); Temporary probably (before restart system or maybe reload freedome);
Thanks.
Comments
This discussion has been closed.