FS Protection PC Release 159 Ville
Posts: 642
F-Secure Employee
This release contains following applications:
Common Component Framework 2.59.156
Antivirus 14.159.100
Browsing protection 2.159 build 3933
New features
Browsing Protection:
Block page has a link to report false positive urls to F-Secure.
Changed features
Antivirus:
Default actions for handling Riskware are now "Quarantine" for on-demand scanning and "Handle automatically" for on-access scanning. Both on-access and on-demand cleaning will result that the riskware infection is moved to quarantine repository. Previously, this setting was "Skip" for on-demand scanning and "Block the application for now" for on-access scanning which resulted that the riskware was not cleaned from computer with default settings.
Browsing Protection:
Banking protection flyer covers less space from screen when minimized. Also layout updated.
Fixed issues
Common:
Uninstall dialog layout issues (CTS-97376)
Antivirus:
Wrong title stored to recent events (CTS-97389)
No confirmation dialog on "Do not block the application" OAS prompt (CTS-97322)
FSMA crashes (CTS-97135)
SAFE_BUG-01147: Deepguard application details radio button texts disappears (CTS-97392)
Turning on Real-Time protection fails (CTS-97414)
Command prompt flash during uninstallation (CTS-97375)
OAS disabling from WSC does not work in all cases (CTS-97424)
Browsing Protection:
Banking flyer does not show fully when click icon from task bar (CTS-97316)
Browser extension status seems to have stopped working in Windows 10 (CTS-97311)
Dropped features:
Common:
Windows XP support is ending soon.

We no longer accept bug reports from Windows XP. This version still installs on XP.
Ville
F-Secure R&D, Desktop products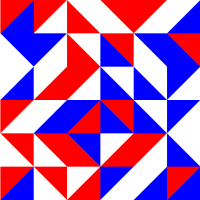 Comments
This discussion has been closed.