New F-Secure Total Application Launch and Community Updates
Firmy
Posts: 1,182
Community Manager
Dear F-Secure Community,
We wanted to let you know about some exciting changes we've made to the F-Secure Community page. We've updated the look and feel of the page, and we're thrilled to announce the launch of our new application, F-Secure Total! This new application provides comprehensive protection for all your devices, including PCs, Macs, smartphones, and tablets. With F-Secure Total, you can enjoy a range of security features, such as antivirus, browsing protection, parental control, and much more, to keep you safe online. For more information, you may check our official website https://www.f-secure.com/en/total
We've also introduced a new category dedicated specifically to our home security products, such as F-Secure Total, F-Secure Internet Security, F-Secure Freedome VPN, and F-Secure ID Protection. This category is the perfect place to post any questions you may have about our home security products. Our experts and other community members will be happy to help you with any issues you may encounter. You can find the new category at the following link: https://community.f-secure.com/en/categories/home-security-products.
Check this screenshot below.
For your reference, here are the links to our other product categories:
We also wanted to remind you that our public Knowledge Base is a great resource for information and solutions to common issues. You can access the Knowledge Base at the following link: https://community.f-secure.com/kb. Here you will find a wealth of information about our products and services, as well as detailed instructions on how to use them.
In addition to the Knowledge Base, we have a User Guide that provides even more detailed information about our products. You can access the User Guide at the following link: https://help.f-secure.com/. The User Guide covers a wide range of topics, from getting started with our products to advanced features and troubleshooting.
We hope these changes will enhance your experience with our products and community. Please take a moment to explore the new category and let us know what you think. We're always looking for ways to improve our products and services, and your feedback is invaluable.
Thank you for being a part of the F-Secure Community.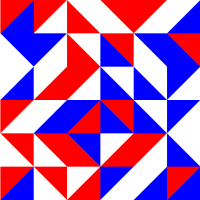 Comments