Script Error on running F-Secure Online Scanner.
Hi there!
Please refer to the following pictorial description & kindly help alleviate this a hassle on using F-Secure Online Scanner tool download.
Neither 'Yes' nor 'No' is invoking any a response ??!
Mine is a Win 7 Ultimate, Version 6.1, Build 7601 : Service Pack 1.
Inputs will be greatly appreciated.
Thanks.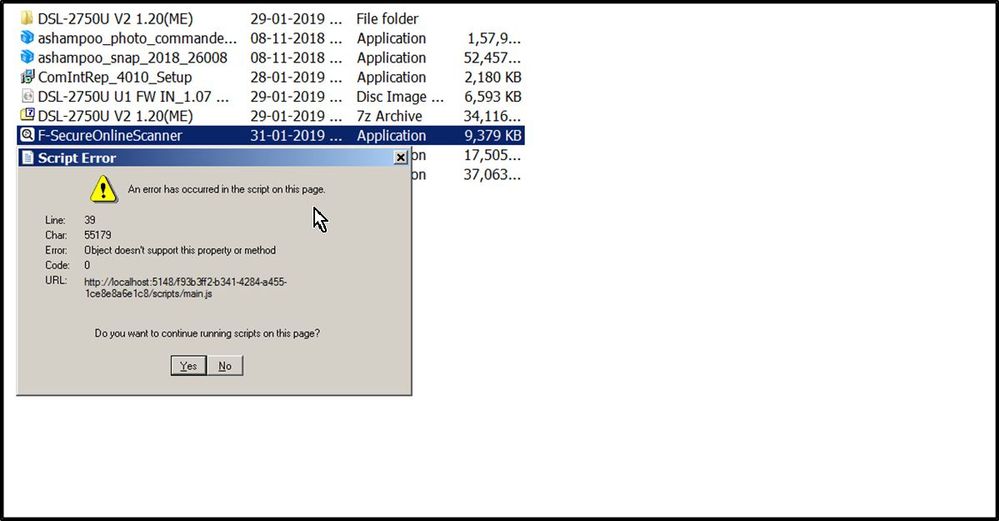 Script error with Online scanner
Comments
This discussion has been closed.