TP148 Windows Client Release Ville
Posts: 605
F-Secure Employee
FS Protection PC Release 148
Common Component Framework 2.48 build 341
Antivirus 14.148 build 100
Browsing protection 2.148 build 3594
New features
Common:
Lithuanian language support added
New user interface launcher should reduce the startup impact.
"Product timeline" changed to "Recent events". Link to "Events" is now available from Antivirus Main UI and F-Icon.
User interface style changes: buttons are rounded, more dialogs use native frames with native close buttons.
Antivirus:
Windows action center now shows product as "Antivirus by F-Secure" compared to previous "Antivirus".
Browsing Protection:
Suspicious and not trustworthy web sites now are blocked by default. User can disable the blocking through Settings.
Fixed issues
Common:
Text is not vertically centered in all buttons (CTS-96829)
Misleading "Cancel" option when removing previous version (CTS-96816)
Disabled button is hard to read (CTS-96815)
UAC shield icon is too large compared to text in network installer (CTS-96809)
Desktop shortcut icon looks bad on high DPI (CTS-96788)
About box right-click context menu not properly localized (CTS-96790)
Buttons should have semibold font weight (CTS-96813)
Interactive upgrade dialog launched for wrong logged in user (CTS-96789)
Desktop shortcut created after every reboot (CTS-96787)
Custom close button very hard to see (CTS-96760)
Truncation in support tool title (PL) (CTS-96745)
Unlocalized title in support tool (FI) (CTS-96744)
Help does not properly support high DPI scaling (CTS-96712)
Antivirus:
CompSec keeps answering "Turning on", but nothing happens (CTS-96741)
SAFE_BUG-00911 fshoster32.exe returns error "0x0000b800" memory could not be written during update reboot (CTS-96801)
Windows Security Center & Windows Defender Issues on Windows 10 Upgrade (CTS-96197)
Compsec "View the product tools" mismatch between help and UI (CTS-96828)
Button size wrong in DeepGuard prompt (CTS-96838)
SAFE_BUG-00497: The updater hangs the whole OS with "virhe vakoiluohjelmilta suojautumisessa" (CTS-95917)
Skipping scheduled scan creates empty report (CTS-96773)
Product timeline icon question mark when mouse hover (CTS-96763)
CS banner in FS protection is colorless (CTS-96761)
"Application permissions" doesn´t open on XP (CTS-96752)
Problems in IS and SA UI (CTS-96748)
LTH: Lithuanian texts not shown because of wrong language identifier in XMLs (CTS-96710)
LTH: Scan Wizard localization issues (CTS-96700)
Long operator name causes scroll bar in launch bar (CTS-96680)
WTS flyer has white text color in XP (CTS-96767)
Link for scheduled scan report missing from menu (CTS-96823)
Deepguard Application block UI is broken (CTS-96749)
LTH: CompSec problems (CTS-96714)
SAFE_BUG-00882oes buttons should be with current positions? (CTS-96697)
Manual scan item menu is see trough and hard to select (CTS-96679)
SAFE_BUG-00832: CRASH: fshoster32.exe AntiVirus.dll_unloaded. (CTS-96648)
FCH crash @ FCH32!cancelWork+0x84 (CTS-96638)
Scan not Reporting & Cleaning Emails Accurately (CTS-96549)
Text hard to read with new customizations (CTS-96807)
Ville
F-Secure R&D, Desktop products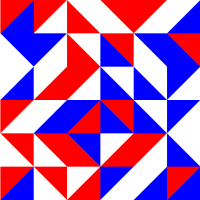 Comments
This discussion has been closed.
📢F-Secure Quiz Challenge📢
Join our online quiz session on June 15th, 2023, at 11:00 AM EEST and stand a chance to win prizes.