TP129 Windows client release Ville
Posts: 642
F-Secure Employee
FS Protection PC Release 129
Launch pad 2.29 build 187

Antivirus 14.129 build 101
Browsing protection 2.127 build 3056
Please note: When upgrading from TP127 a dialog early in the upgrade process has placeholder graphics and missing localizations. This is a problem in TP127 and will not happen again.
New features
Common:
About box now contains simple product version (e.g. 15.2) at the top
Fixed issues
Common:
Installation pending for reboot blocks opening GUI (CTS-95758)

License terms link starts straight from the text (fr-CA) (CTS-95755)
Installer title does not fit (pl) (CTS-95754)
Privacy statement link doesn't fit the window (da, hu, ro) (CTS-95753)
Privacy policy title doesn't fit the tab (da, ro) (CTS-95752)
No icon for "Connecting to the update server" (CTS-95728)
UAC shield does not reflect elevation requirement in "Accept and install" (CTS-95722)
Upgrade fails on Windows XP (CTS-95717)
Action Center has lost the banner (CTS-95707)
"Uninstall all" does not uninstall all (CTS-95706)
"View my subscription"-link is visible (CTS-95698)
Using same installer on two computers may confuse the installation (CTS-95697)
Renew links don't always work (CTS-95695)
Self-upgrade window not going away during upgrade (CTS-95679)
Real-time protection participation checkbox not effective in Windows XP (CTS-95651)
Service unavailable not handled gracefully (CTS-95646)
Antivirus
Incorrect URL for "malware information" link in prompts (CTS-95674)
Ville
F-Secure R&D, Desktop products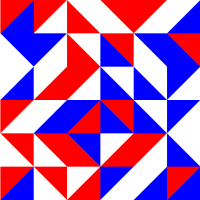 Comments
This discussion has been closed.