F-Secure Freedome VPN 2.0.5 for iOS released
Tapsa
Posts: 82
F-Secure Employee
F-Secure Freedome VPN has had severe VPN connection problems on the new iPhone and iPad operating system, iOS 8.0.0 and 8.0.2. While these connection problems have affected only a small part of our users, they have been severe for those who have been affected.
After fixing some issues in our own app we found also a bug in the iOS operating system. Based on our investigation, this problem with dropping VPN connections originates because of this bug. Apple changed the VPN interface significantly between iOS versions 7 and 8. This bug is not present in iOS 7. We have filed a bug report at Apple about this issue.

However, we found a workaround to the iOS operating system bug. Starting from F-Secure Freedome VPN 2.0.5 (released on October 14th), the VPN connections are stabile again. We have received positive comments from a number of our users already; according to the feedback the connections are not dropping any more with this version. This version is already available through the App Store and is offered as an update to the existing users.
There are still two things you should manually check on your iPhone or iPad with F-Secure Freedome VPN 2.0.5:
1. Please open the device Settings/Common/Profile and check that there is no configuration profile titled "F-Secure Freedome (iOS7)" any more. It may have been left there after you have upgraded the operating system to iOS 8. If the profile exists, you should open and delete it. If it exists, it may cause problems with the VPN connections.
2. After you've upgraded to F-Secure Freedome VPN version 2.0.5, please open it and turn it once ON from the "ON/OFF" toggle in the center of the screen. This ensures that the device is running the newest version of our product and that it is turned on.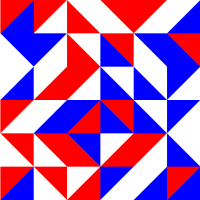 Comments
This discussion has been closed.