Another dumbing down; Firewall and now the Online Scanner.
The present online scanner automatically cleans up threats as shown above. With no user interaction there is a chance that a false positive may remove important files.
However, previous versions of this scanner had a lot more options to tweak and these included; 
1.  The choice of a scan option- -Quick, Full and Custom scans; 
2. The choice of what to do with an "infected" file;  they were not automatically deleted.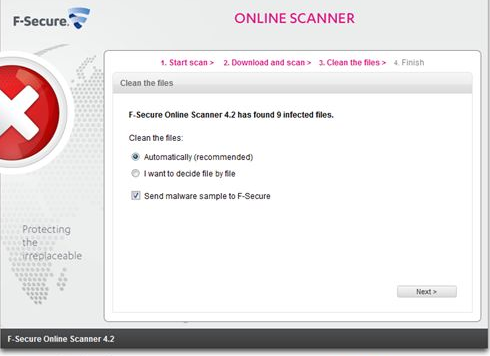 You had  the option to clean or send the files to F-Secure;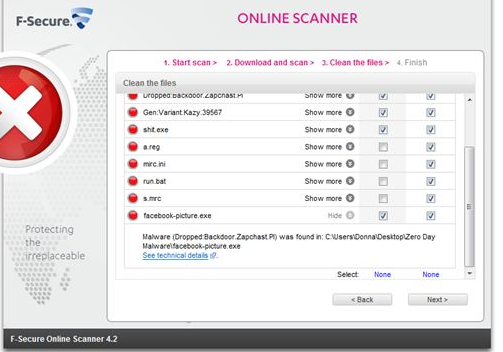 I did not mind the firewall being dumbed down in the current versions of F-Secure IS but the automatic deletion of "malware" files is a no no for me. So IMHO, F-Secure's online scanner has gone from a definite recommendation to a definite do not try. Any thoughts of bringing the user interaction back at least in future versions?
The drawbacks of the current online scanner have been discussed before and mentioned in the Ideas Exchange but I have only just found out about the features in the old scanner which IMO made it a much better option. 
Comments
This discussion has been closed.