FS Protection PC Release 158 Ville
Posts: 633
F-Secure Employee
This release contains following applications:
Common Component Framework 2.58.275
Antivirus 14.158.100
Browsing protection 2.158 build 3754
Fixed issues
Common:
Software upgrade not downloaded in rare configuration problem (CTS-97342)
User interface not opening after upgrade (CTS-97309)
User interface not opening from tray icon immediately after reboot (CTS-97298)
Tray icon context menu appears in wrong position (CTS-97280)
Antivirus:
SAFE_BUG-01107: "Turn On" real-time protection from flyer does not work anymore (CTS-97318)
Virus removal requests originating from OAS alerts not double null terminated (CTS-97334)
Browsing Protection:
Allowing blocked url + application keeps blocking (CTS-97301)
Unable to make payment to certain .gov.uk site when banking protection is on (CTS-97306)
Toast notifications not persistent in Windows Action center (CTS-97325)
Safe Search install prompt appears repeatedly (CTS-97353)
Potential information leak in browsing protection (CTS-97284)
Potential XSS through block page (CTS-97290)
Dropped features
Common:
Uninstall simplified - you can no longer select what to remove

Windows XP support is ending soon.

We no longer accept bug reports from Windows XP. This version still installs on XP.
Ville
F-Secure R&D, Desktop products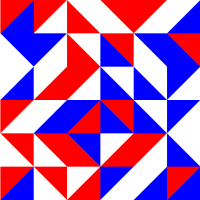 Comments
This discussion has been closed.