TP146 Windows client release Ville
Posts: 642
F-Secure Employee
FS Protection PC Release 146
Common Component Framework 2.46 build 196

Antivirus 14.146 build 100
Browsing protection 2.145 build 3520
New features
Common:
High DPI dialog scaling support enabled. Please note that due to limitations of Qt library, only 100%, 200%, 300%, 400% and 500% scaling are supported. (So 125% or 150% will not scale).

When reporting bugs related to this feature, please take a screenshot of the problem and attach it to the bug report.
Antivirus:
Main UI tabs have been redesigned.

BlackLight engine has been removed as no longer needed.
The scenario of stopping the manual scan has been improved.
The scenario where many harmful items (over 100) are detected during a manual scan has been improved.
Events of malware detection by real-time protection are stored in product timeline.
History of manual and scheduled scanning reports is stored in product timeline.
Fixed issues
Common:
Crash: <Unloaded_fsav32.dll>+0x1b225 (CTS-96637)

If gaming mode has prevented automatic check for updates, manual "Check now" button is disabled (CTS-96635)
When trying to renew subscription by running installer again, it may sometimes just open main UI (CTS-96632)
Crash dump generation fails during system shutdown (CTS-96619)
If Windows 10 has partially removed product, running installer again does nothing (CTS-96609)
Antivirus:
"Taking into use" when trying to open GUI (CTS-96606)

Protection Malfunction (CTS-95841)
Turn off confirmation popup title bar color mismatch (CTS-96175)
avhandler doing multi-channel operations (CTS-96523)
Scan wizard drag & drop = broken (CTS-96611)
PT-BR: New Scan Wizard localization issue (CTS-96498)
Old component name mentioned in status (CTS-96622)
TR: New Scan Wizard localization issue (CTS-96501)
If DB:s are not installed, clicking shell ext scan does nothing 1st time (CTS-96628)
Missing space in bulgarian ods string (CTS-96627)
CS install failure on Win 10 64bit (CTS-96419)
Multiple languages, missing space (" ") after colon (":") in scanning report (CTS-96506)
New Scan wizard stays at 100% Scanning (CTS-96327)
Ville
F-Secure R&D, Desktop products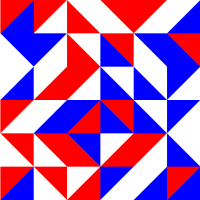 Comments
This discussion has been closed.