Weird behavior
Hi community,
I face a strange behavior of my PC, wondering if F-Secure SAFE might be the cause.
Because of certain issues, I decided yesterday evening to re-install my current windows 11 installation, keeping only my personal data.
Said and done, the procedure might have taken an hour, but before going to sleep, I wanted to install the most important programs, F-Secure SAFE being one of them.
Installing the program was a thing of a few minutes, and with a cheerful heart, I logged in, or better, I tried to. After entering the password, the PC hung up, even though the user's name was accepted.
Who describes my surprise, my disappointment and my anger! I tried to be patient, but after halve an hour of absolutely no reaction of mouse and keyboard, I gave in. I pressed the power button and went to bed, dreaming messy stuff of a guy treating a computer with a heavy hammer.
Today, I found at least a way to break the endless "Welcome"-loop, my PC was in. I guess I pressed F8 after a reboot. Eventually, I could start another reset. After that, I re-installed F-Secure SAFE, entered my name and password, and guess what?
You're right, just another endless loop.
A suspicion came over me when I thought about other ways to get my PC running again. What if the current version of F-Secure SAFE was incompatible with my windows version? Hm, unlikely, since it worked before. The only thing I can think of is the large external drives that are plugged into my computer. A drive has a capacity of 930 GB, the other is even over 5 TB. What if F-Secure just did his job, scanning these vast drives, and I really was too impatient? Could be the case, couldn't it?
Many what-ifs and dunno, I know. Anyway, now, I am online without F-Secure SAFE, equipped only with Microsoft's defender. I hope it is as good as they say.
Thanks for your patience, dear community!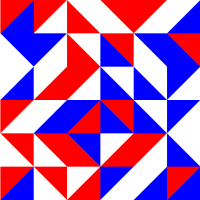 Answers
This discussion has been closed.