💻 | The Future Of VPNs?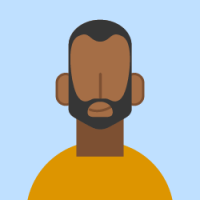 Hmmm ...
I "have to be around for a little while longer before [I] can post links."
So I cannot share a seven (7) minute) video demonstration that highlights the performance advantages of a Multi-Path, Multi-VPN network over a Single-Path VPN network.
Or share the link with Reg Harnish's, CEO of GreyCastle Security, quote.
STILL I HAVE QUESTION(s):
1. Could Multi-Path, Multi-VPN networks be the future for today's Virtual Private Networks (VPNs)?
2. Or is Reg Harnish, CEO of GreyCastle Security right when he predicts a future with no privacy?
QUOTE: "I think like many cybersecurity technologies, people will flock to them hoping for salvation - but VPNs won't provide that. There is a small amount of privacy left, and in the future, privacy will be a thing of the past. In 10-15 years, we'll be talking about privacy like we currently talk about rotary phones - we simply don't talk about them."
I sincerely hope Reg is wrong ...
Comments
This discussion has been closed.