⧚ PAT vs. NAT Firewalls ⧛ and the Freedome VPN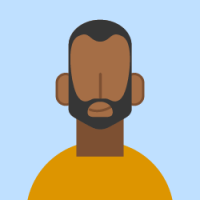 It's my understanding that the Freedome VPN uses Port Address Translation (PAT) to assign the same public IP address to all of it's VPN users connected to the same server (without unique private IP addresses).
IMHO, this is much more secure than a Network Address Translation (NAT) Firewall.
Again, IMHO, PAT adds a "Significant Layer" of anonymity, because online activity cannot be traced back to an individual person or device by an IP address.
In other words, with hundreds of F-Secure Freedome VPN customers connected to the same location (i.e., server) at the same time, I'm guessing that it would be impossible to untangle which subscriber each request came from.
A Few Of Questions:
1. Is F-Secure a VPN provider that argues against NAT firewalls?
2. If, YES to Question #1, does F-Secure's Freedome VPN use a port-blocking (i.e., Port Address Translation) firewall in lieu of a NAT firewall?
3. How does the F-Secure SENSE Router factor in all of this?
Answers
This discussion has been closed.