F-Secure TOTAL package integration to the Portal website
I'm posting here to the beta side since forums still lack a section for the TOTAL package.
TOTAL package ie. subscription that includes SAFE and FREEDOME products for x-number of devices requires some changes to the Portal website.
Currently the Portal website is as it was designed for the SAFE product only. There is a list of your devices only for the SAFE product. The tab for FREEDOME only has a link to download the install binary.
When I installed the binary from that link (I already had an old active subscription of FREEDOME on my machine over which I re-installed it) it did ask me to name the device. However I gave it a name that was slighly different from the once I had SAFE installed previously. Once installed the named device did not appear anywhere on the Portal page and the FREEDOME tab still only has the binary link only.
The Portal needs to be re-desinged around the idea that each named device can have multiple subsciptions of different products installed - for example 'PC123 has SAFE + FREEDOM installed' clearly stating this so that the user can track which device have which products installed.
I also see no link to install the FREEDOME on an mobiledevice. Only on PC. There should at least be a link / instructions to go to a mobile app-store portal to install the product from there.
Sincerely Ransu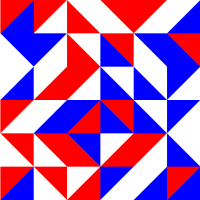 Comments
This discussion has been closed.