SAFE has a problem with weebly.com
The four referenced systems are as follows, with all drives being SSDs:
 - FS: F-Secure SAFE on W-7 64-bit
 - FA: F-Secure Antivirus on W-7 64-bit
 - BM: Bitdefender Free and Malwarebytes Pro 2.x on W-7 64-bit
 - FL: Fedora Linux 25
Up until I installed SAFE, I had no trouble logging in to weebly.com. I would go to weebly.com and click on "Log In" (on the screen with people videos), on the next screen enter my email address and password and click on "Log In," and I would be transported to the screen which displays statistics. This worked fine on FA, BM, and FL, though with hindsight I now realize that with FA there was a multi-second delay getting to the screen which displays statistics.
As soon as I installed FS, the browser tab would freeze before reaching Weebly's statistics screen. So I started playing with SAFE settings. I turned-off Antivirus and Deepguard and I was able to get to the statistics screen. I don't remember how I did it, but with some combinations of settings, I got to the statistics screen but it then froze. Turning off everything also enabled me to get to the statistics screen. Then I uninstalled SAFE and accessing all Weebly screens became very fast. All this time I was able to use BM and FL with no delays (FA's subscription had expired).
Clearly SAFE has a problem with Weebly.
P.S. F-Secure's support for the U.S. could be much better. I tried to use chat, but saw a message similar to "No chat lines are available; try again later." I would have expected to be put into a queue. Then I called, but that was not a pleasant experience. The voice quality was typical for VOIP from India, i.e. the sound quality was no better than if the agent and I were connected via empty soup cans with a string between them. When I explained my problem, the agent accessed weebly.com and then announced that everything was fine, obviously not understanding that a login was involved.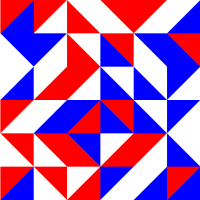 Comments
This discussion has been closed.