FS Protection PC Release 190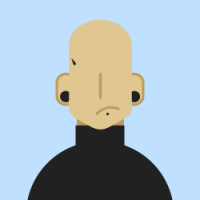 Ben
Posts: 2,020
F-Secure Product Expert
This release contains following applications that combined make the FS Protection PC product:
Common Component Framework 2.90.182
Antivirus 17.190.113
Browsing protection 2.190.5792
New features:
Browsing protection:
Time limits settings change is supported from portal.
Removed features:
F-Secure Safe Search has been discontinued and was removed. The browser extensions installed by Safe Search will be removed by this upgrade. Search provider must be removed manually.
Fixed issues:
Common:
Added explicit "No thank you" -option for Family Rules setup prompt (CTS-99081)
Deadlock in core component, causes whole product to stop working (CTS-99082)
Family Rules setup fails with "Something went wrong" if Windows "Network Service" account belongs to "Administrators" group (CTS-99106)
Installation may fail if Windows device name contains non-ASCII characters (CTS-99124)
Custom proxy address allows entering any strings, including Unicode (CTS-99125)
Client unable to synchronize settings with Safe Home under certain circumstances (CTS-99202)
"Protecting <user>" not shown properly under rare circumstances (CTS-99205)
User can get stuck in "Try again" loop when login error happens (CTS-99221)
Client stops downloading upgrades until reboot in rare circumstances (CTS-99276)
Antivirus:
"Firewall is disabled" in main UI (CTS-99168)
Computer Security - Firewall Status Wrong (CTS-99216)
In Tools tab, Virus scan options are still visible after selecting option (CTS-99243)
Main GUI menus don't disappear (CTS-99268)
Main GUI, mouse pointer goes to "text mode" wrongly (CTS-99269)
Fsfilecontrol.exe is locked and AV requires reboot (CTS-99245)
Unable to scan (CTS-99137, SAFE_BUG-01633)
Hoster crash when stopping service (CTS-99239)
Updating status changes to ok when Browsing protection is turned off (CTS-99172)
Compsec main gui shows wrong info when product is expired (CTS-99122)
Conflicting status in main UI (CTS-99204)
Main GUI "Submit a sample" button not hidden when disabled in settings (CTS-99233)
Fs protection main page settings or shield icon unaligned (CTS-99191)
Strings truncated in WTS flyer in some languages / resolutions (CTS-99105)
Computer Security - Main GUI Initially Shows Incorrect Status (CTS-99092)
Main GUI inconsistent with "Turn off" and Browsing Protection status (CTS-99149)
OAS detection flyer not shown (CTS-99246)
Antivirus status in GUI not refreshed properly after turn off and turn on (CTS-99156)
Application and file control message box icons (CTS-98850)
RDT: After TP187 upgraded to TP188, "Firewall is disabled" in main UI (CTS-99168)
Browsing protection status not correctly reported after "Turn on" operation (CTS-99155)
Shield not trigger UAC prompt for "Open last scanning report" (CTS-99151)
Browsing protection:  
After TP187 to TP188 upgrade, Browsing protection status is "not active" in UI and in settings the related switch button is not visible (CTS-99167)
Content filtering appears disabled after 2nd user has set up family rules (CTS-99052)

Family Rules tab localization
Web site exceptions a.k.a. allow/deny lists do not work (CTS-99275)
"Allow web site" button in block page does not work ( CTS-99159 )

"Home page" button on block page removed (CTS-99199)  
Browser extension stopped working (CTS-99165) 
Comments
This discussion has been closed.