Why registering a Total Security bought through a retailer is so difficult?
Since 2 days, I've been trying to figure out how I might use my recently bought licenses...
I received the registration link from the retailer, clicked on it, used my existing f-secure account (however it was not a renewal). No licenses added, just the usual message asking if I wanted to renew my old Safe trial.
I then went to support website, nice article telling that you should open a new account using a new email (?). So did I. Now I got no licenses added but a new SAFE trial on my new account.
I also noticed that language on the my.f-secure.com portal did change for switzerland I got italian (interesting) and sometimes also german...
No big deal I thought, I will chat with the support. I tried using safari (current version), chat button never worked. I then changed my browser (also tried from my PC), several times at different times: "Sorry chat is not available" (office hours)
I found no email addresses so I decided to call my local support number. Message on the phone: "Sorry this number is not used anymore".
My questions now:
- How deep is f-secure trouble? I had an excellent feeling about you Company (Thanks Mikko)
- Is there any change that I might use my software?
- Should I travel to Finland to get it activated?
Regards,
A deeply concerned and deceived customer...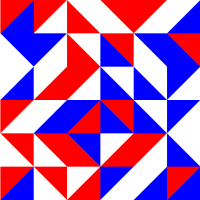 Comments
This discussion has been closed.