FS Protection PC Release 179 Ville
Posts: 642
F-Secure Employee
Note: Releases 177 and 178 were skipped. Previous beta release was 176.
This release contains following applications that combined make the FS Protection PC product:
Common Component Framework 2.79.316

Antivirus 14.179.103


Browsing protection 2.179.4796
New features:
Antivirus:
New modernized "scanning platform" utilizing both installed signatures and cloud-based detection technology. With the new scanning platform, product installation is faster and a number of old software components have been removed giving a more lightweight product. This brings about a number of other changes, detailed below.
Real-time scanning now removes all malware automatically without prompting (see next point about an exception).
Low-risk potentially harmful applications will not be blocked and removed automatically. Instead, real-time scanning will report them without blocking and the user will be able to exclude them from detection if so wished.
DeepGuard no longer prompts the user for action, blocking all harmful or suspicions applications automatically. To allow an application, click on "Unblock" in the Events list entry for this blocked application.
A new "Run scanning with low priority" option for scheduled scanning allows scheduled scans to run with low CPU utilization. When enabled, scheduled scans will interfere less with other activities on the computer, while taking longer to complete.
Scheduled scanning no longer uses manual scanning settings. Instead, "Scan only known file types" and "Scan inside compressed files" can be configured for scheduled scans separately.
Scanning exclusions have been simpified and are available on a new Settings GUI page. DeepGuard uses the same scanning exclusions list and the "Application permissions" list specific to DeepGuard has been removed. Note that applications on this list allowed as before the product upgrade will be automatically migrated to the common exclusions list.
Removed features:
Common:
Windows Vista is no longer supported
Browsing Protection:
"Reinstall" button removed from settings as it was not working reliably enough.
Antivirus:
Scanning of POP3 e-mail traffic (both malware and spam scanning). Thus, "Spam filtering" settings page has been removed and the "Remove harmful e-mail attachments" setting has been removed from Virus protection settings.
DeepGuard configuration options: only the master On/Off switch remains, options like e.g. "Warn me about suspicious behavior" have been removed.
"Use advanced heuristics" Manual scanning setting has been removed.
Statistics information has been removed. We have plans to reintroduce improved statistics in the future.
Ville
F-Secure R&D, Desktop products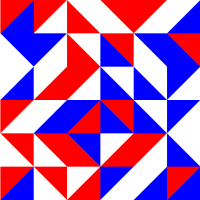 Comments
This discussion has been closed.