To check if your Windows PC computer is infected with Viruses, Malware, Spyware etcs.... Rusli
Posts: 1,006
Influencer
Methods:-
1. Update your antivirus software .... For example F-Secure etc...
2. Do a full scan on your computer.
3. Download Malwarebytes Free version from www.malwarebytes.org. After installing Malwarebytes.
Do a Custom Scan. *Tick All and C Drive.
4. Download Hitman Pro. To do cloud base scanning. http://www.surfright.nl/en/downloads/
Download the 32 or 64 bit version base on your 32 or 64 bit version of your Windows Operating System.
Do a scan to check if there is any missing detections.
 5. Do a Bitdefender Quick Scan from this site http://quickscan.bitdefender.com/
Once it is detected... Remove the detected viruses,malware,spyware etc from the Scanner above.
Make sure you remove from the infected viruses, malware, spyware from the Qurantine if necessary....
Do a Windows Update, Adobe Updates, Browsers Updates, etc....
Install Malwarebytes Anti-Exploits to protect your browser for zero day exploits!
Download the ISO Avira rescue disk or Kaspersky ISO Rescue Disk ... here...
http://www.avira.com/en/download/product/avira-rescue-system
http://support.kaspersky.com/viruses/rescuedisk#downloads
Burn the ISO to a CD /DVD disk. Keep it just in case your infected computer is so severe... Use that to do a full scan on your computer.
https://www.microsoft.com/en-us/software-download
Do a full scan to all of your USB Thumb Drives... it might be infected ....
Download the Windows ISO or buy a copy of Windows DVD... if you need to reformat your harddisk.
Or Make sure you do a Computer Factory Recover Disk once you have first purchase your computer.
Check ahd call  with your Computer Vendor for Recover Disk for your computer model...
For spyware...
Download this and do a full scan...
http://www.superantispyware.com/
Download a LINUX DIstro and burn to a DVD drive .... you might need it some day ... to prevent from any infection to your Windows Computer....
http://releases.ubuntu.com/14.04/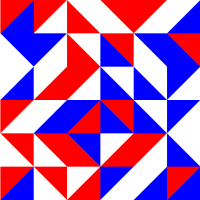 Comments
This discussion has been closed.