FS PROTECTION PC RELEASE 160
This release contains following applications that combined make the FS Protection PC product:
Common Component Framework 2.60.207




Antivirus 14.160.100




Browsing protection 2.160 build 39

75

Fixed issues
Common:
Action Center missing arrow when there are more than 1 message (CTS-97468)
Common settings shows "Not successful" last check when no check yet made (CTS-97450)
Antivirus:
SAFE_BUG-01148: FS Protection stops working after few minutes of activity (CTS-97421)
Windows 10 - Unable to turn on Real-Time Scanning from notification (CTS-97413)
Latvian localization is having "?" at the end of the string (CTS-97398)
Localization missing from submit sample -button (CTS-97397)
Scheduled Scan start flyer button wording confusing (CTS-97361)
Desktop background image does not support solid color (CTS-97432)
Browsing Protection:
Something wrong with Yahoo search and rating pictures result (CTS-97319)
Sample submission link should support unicode urls (CTS-97387)
Sample submission link isn't visible under Content Filter blockpages (CTS-97426)
Rating icon stop working for IE and Chrome(CTS-97458)
Dropped features:
Common:
Windows XP support is ending soon.

We no longer accept bug reports from Windows XP. This version still installs on XP.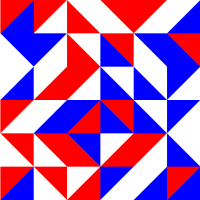 Comments
This discussion has been closed.
📢F-Secure Quiz Challenge📢
Join our online quiz session on June 15th, 2023, at 11:00 AM EEST and stand a chance to win prizes.