FS Protection PC Release 156 Ville
Posts: 642
F-Secure Employee
Note: Releases 154 and 155 were skipped. Previous beta release was 153.
This release contains following applications:
Common Component Framework 2.56 build 255

Antivirus 14.156 build 100
Browsing protection 2.156 build 3724
New features
Antivirus:
Antivirus main UI has now spinning animation when antivirus is in "protected" state.
Fixed issues
Common:
Dialogs don't retain positions after minimizing and restoring (CTS-97095)

"Restart" button text truncation in multiple languages (CTS-97011)
Tray icon may disappear on other user logoff (CTS-97176)
Antivirus:
Broken main status icon (CTS-97229)

SAFE_BUG-00985 Typo in scanning dialog: Schreibfehler in Scanoberfläche (CTS-96988)
Compsec main gui shows wrong check for update status (CTS-97244)
Unable to trigger folder scan (CTS-97182)
Not able to trigger system scan (CTS-97183)
Item not found in quarantine (CTS-97160)
Able to scan when license expired (CTS-97114)
SAFE_BUG-01014: Two points about "on-access-scan-prompt" window (CTS-97109)
Action missing in scanning report on cancel (CTS-96992)
Fshoster32.exe crash (CTS-96903)
QT5.4.2 warning (CTS-96459)
Browsing Protection:
Truncation in russian Browsing protection Settings (CTS-97164)
Ville
F-Secure R&D, Desktop products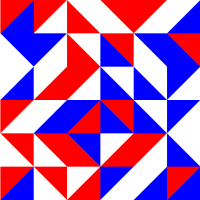 Comments
This discussion has been closed.