Safe renewal and using a coupon
Hi, 
I have Safe about to be renewed. However, I also have a coupon code through my workplace. How can I use it? If I go through My F-Secure, it doesn't have any place to add coupon (link 1). I didn't have enough courage to press the "buy now" ("osta nyt") -button just to see, if there's any options behind it.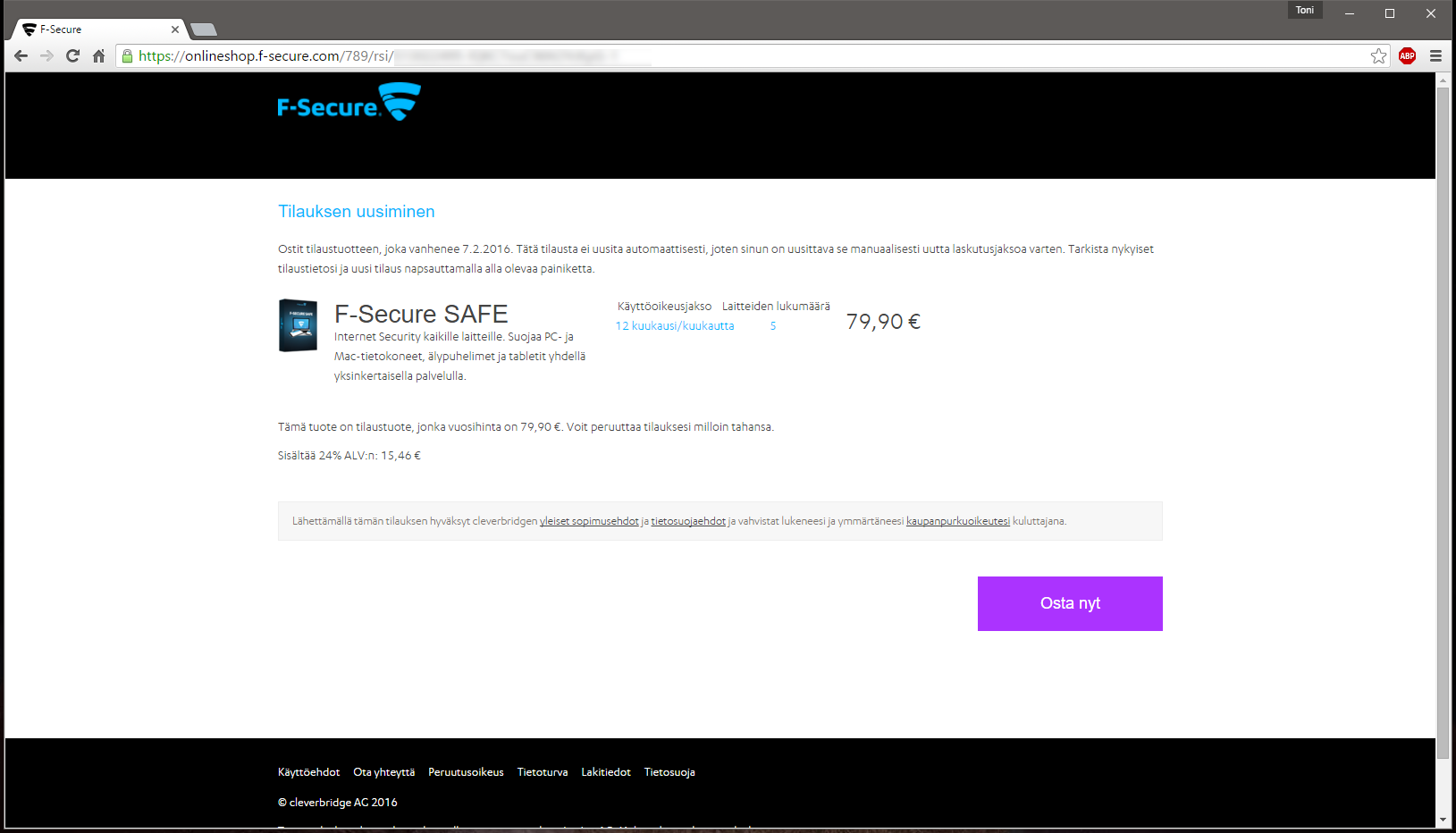 If I try from the onlineshop-route from F-Secure.com, it just says "There is already an account for My F-Secure with this email address. Please log in to your F-Secure account to purchase." (picture 2). 

Any good hints?
Comments
This discussion has been closed.