Renew license: confictual information and failure
My F-Secure SAFE Action centre opens up on my win-10 PCs many times a day asking me to renew my subscriptions. In the middle of the Action centre window is also a button "Renew now..."

When I press the "Renew now..." my browser takes me to the My F-Secure portal (https://campaigns.f-secure.com/safe/renew/fi_FI/client/index.html?ccid=cc951) and asks me to login.

When I login, I am greeted by a Stay protected (in Finnish) frame with the button "Uusi nyt" (Renew now). I press that button in order to renew.

After I have pressed the button, the screen tells me that "Your subscription renewal was successful" (in English, big letters at the top of my screen). In next text block there is another message saying that "You have already renewed your subscription for another billing cycle. Your subscription will expire on 1/26/2016 //Note: that is in a couple of weeks//. Prior to this date, you will receive an email reminding you of the upcoming need to manually renew your subscription for another billing cycle."

Since nothing has happened other than a series of useless messages, I am back to zero: my computer keeps throwing me the Action centre many times a day reminding me to renew my license.

I have not received any other message, such as an email, and I do not want to update my license in the last moment.

-- 1. -- What is the purpose of my account on the My F-Secure portal if I cannot renew my license there ahead of the last day of validity?

-- 2. -- What is the purpose of forcing the user to click around from the action centre to the portal if this is not the way the renewal can take place?

-- 3. -- Why tell all this rubbish to the user in stead of telling - on the Action centre - that this license cannot be renewed... Or how it should be renewed?

-- 4. -- I get no proper answer to my questions on the helpdesk, it looks like I am talking to a robot.

-- 5. -- I am managing several licenses, why on earth do you think I will renew my F-Secure licenses if the over-all service is so totally misleading or lacking?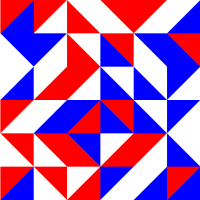 Comments
This discussion has been closed.