Small ULAV UI update
AndyP
Posts: 45
Former F-Secure Employee
Hi all!
We're in the process of pushing a small update to the ULAV user interface. This update changes the functionality of the context menu accessed by right-clicking on one or more selected files in Windows Explorer. I'd like to briefly explain the change we've made (as it might, on the surface, appear confusing).
Right now, when you scan a file with ULAV, internal logic determines whether it is a file we can send to the cloud for scanning or not. For privacy reasons, we don't send all files to our cloud for scanning. The determination is mostly made based on the type of file we've encountered; executable file types are okay to send to the cloud for scanning, but document types are not, since they may contain private or sensitive information.
The UI change we're pushing out opens up a new context menu option "Cloud scan...". This option will apppear if you have selected one or more files that wouldn't normally be scanned in the cloud. Note that this option will only appear when selecting individual files (not directories). If you select this option, you will be presented with an additional dialog to confirm the action.
Note that when a file is sent for cloud scanning, it only remains on our backend for as long as it takes to be anaylzed, after which it is discarded. The reason we have excluded files that could contain private data from cloud scanning by default is to keep up with our company's privacy promise. However, we wanted to give users the option to send all types of files for a more thorough analysis, should they wish to. By default, all scans initiated by the user in any other way than selecting "Cloud scan..."  will obey the regular logic and we will only send selected non-private file types to the cloud for scanning (as mentioned above).
For more information on our privacy principles, check this page: https://www.f-secure.com/en/web/legal_global/privacy/principles
For specific details on our Security Cloud policies, check the following: https://www.f-secure.com/en/web/legal_global/privacy/security-cloud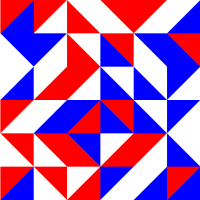 Comments
This discussion has been closed.