TP149 Windows Client Release Ville
Posts: 633
F-Secure Employee
FS Protection PC release 149
Common Component Framework 2.49 build 198
Antivirus 14.149 build 100
Browsing protection 2.149 build 3650
Fixed issues
Common:
Support tool fails to create fsdiag.7z when it can't find Desktop (CTS-96886)
Product may never upgrade when using proxy (CTS-96908)
Antivirus:
Turn off dialog lacks new style (CTS-96843)
Link for scheduled scan report missing from menu (CTS-96823)
Lithuanian miniscan "More info" button text too long (CTS-96711)
No localization for Mobile Broadband in Lithuanian (CTS-96812)
"Virus scan" string in Polish does not fit (CTS-96588)
Scanning report "Reboot needed" string check (CTS-96860)
No tree menu opened in help for the new scan wizard (CTS-96877)
Deepguard dialog can not show japanese paths correctly (CTS-96890)
SAFE_BUG-00916 Virus scan window hangs and is non responsive (CTS-96802)
Antivirus keeps answering "Turning on", but nothing happens (CTS-96741)
Browsing Protection:
Various UI style/layout fixes and fine-tunings.
Browsing protection and Safe Search extensions for Firefox are now properly signed, so Firefox should not warn about unsigned extensions anymore. (CTS-96832)
Safe Search upgrade potential failure with Chrome browser. (CTS-96647)
Sorry for the late notice, this went live already yesterday. 
Ville
F-Secure R&D, Desktop products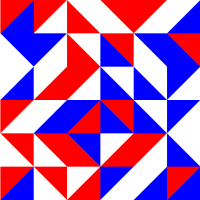 This discussion has been closed.