Not function internet after Freedome F-secure is ON !!"HELP ME"!!
Ndriv
Posts: 2
After Update to Windows 10, i instal Freedome F-Secure, but when I connect F -Secure Freedome shut down network. why?
but the network icon is still ON
"when Freedome F-Secure is TURN ON! no Internet connection" WHY?? You can help me F-Secure?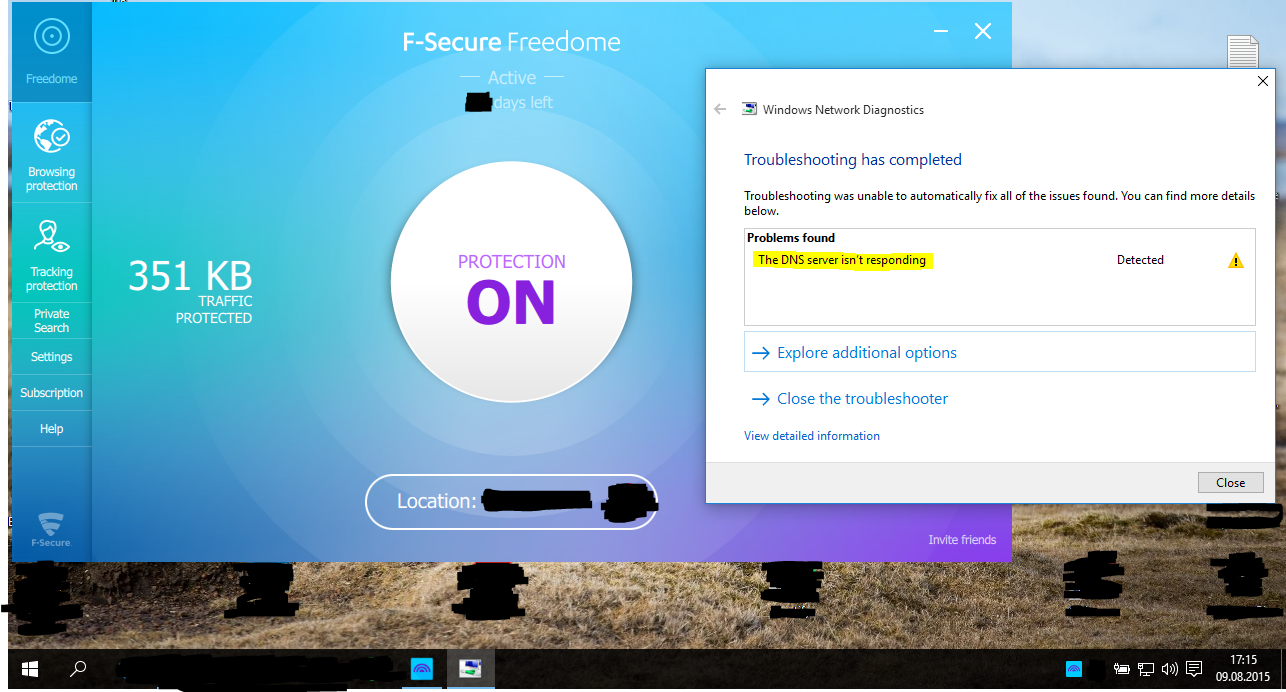 This discussion has been closed.