TP139 Windows Client Release Ville
Posts: 632
F-Secure Employee
FS Protection PC Release 139
Common Component Framework 2.39 build 268
Antivirus 14.139 build 100
Browsing protection 2.139 build 3444
New features
Common:
Help updated to match the license handing with fs protection portal
Antivirus:
DNS Hijack prevention. You can receive notifications if your network tries to connect you to fake web sites. 
Fixed issues
Common:
About box contains outdated information (CTS-96360)
In rare cases installation may fail due to internet connection error when connection is good (CTS-96352)
Support tool, network installer and upgrade dialogs are not movable (CTS-96326)
Mobile broadband settings not visible in user interface (CTS-96319)
"Subscription keys" visible when it should not be in user interface (CTS-96311)
User interface crash with Windows Narrator (CTS-96291)
Configuring different HTTP and HTTPS proxy for Internet Explorer breaks installation (CTS-96257)
Truncated text in Action Center title (CTS-96250)
Antivirus:
Bluescreen (system crash) in Windows 10 (MP-144)
Extra text in DNS checker More page (CTS-96362)
Browsing protection:
Win10 + IE11: Safe search URL rating icon remains reloading indefinitely (CTS-96176)
Win10: Search result filter does not work for IE HTTPS (CTS-96383)
Email Checking Problems with Banking Protection (CTS-95302)
IS/CS // HTTP Block Page not properly shown in some cases (CTS-96301)
Ville
F-Secure R&D, Desktop products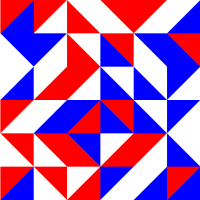 Comments
This discussion has been closed.