TP138 Windows Client Release Ville
Posts: 642
F-Secure Employee
FS Protection PC Release 138
Common Component Framework 2.38 build 257

Antivirus 14.138 build 100

Browsing protection 2.138 build 3418
Fixed issues
Common:
License expired status for few minutes after install in rare cases (CTS-96292)

Action Center messages are missing large icons (CTS-96253)

Error situations may expose underlying key when login is used (CTS-96221)

Unicode character rendering problems in About (CTS-96214)
Antivirus:
Icon size incorrect after QT5 upgrade (CTS-96241)

OAS and HIPS prompts unusable (CTS-96238)

F-Secure Anti Virus has Spam Filtering updates in Database Update (CTS-95983)

Extra space between help button and dialog border (CTS-96280)

Reboot after malware removal from OAS detection not working under remote desktop (CTS-96235)

Submit dialog title text color customization missing (CTS-96187)
Known issues:
On languages other than English, the setup dialog title may be missing or malformed. This is due to missing localizations and will be fixed in next release.
Ville
F-Secure R&D, Desktop products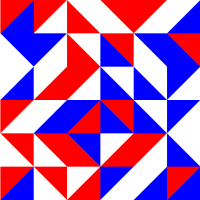 Comments
This discussion has been closed.