Uninstalled SAFE... cannot reinstall :/
Ok so I needed to uninstall F-Secure Safe because it wouldnt allow me to install VorpX Virtual reality platform in my Development PC and it removed whole program as false positive virus alert...
EDIT: -> It also made some other really weird actions.... didnt open from shorcut or from taskbar even it was running... windows informed all the time that it is not running or in date etc... <-
Now I have reported those programs to F-Secure SAS system and those are now thrusted...
But nuw I cant reinstall SAFE anymore

I have tryed to clean everything with F-Secure removal tool and checked the registry but nothing


Installer starts but in about half way (50%~) loading it crashes and gives me only this: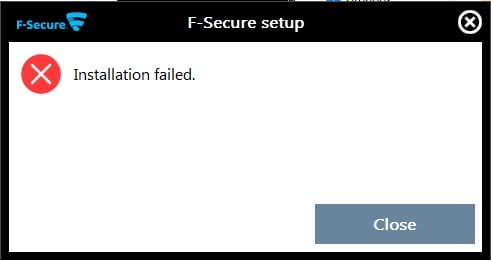 No reason why or any information about fault


Windows reinstall is not an option because this is Oculus Rift and VorpX Development PC and includes hours and hours of coding with games and stuff that are priceless...

So anyone got this error ever?
I have strugled with this like weeks and forced myself to use Microsoft security crap because my payd virus program wont install


For notice... I am not normal home user... I know what I am doing


Sincerely:
>>>Finlander<<<


Comments
This discussion has been closed.