TP131 Windows Client Release Ville
Posts: 633
F-Secure Employee
FS Protection PC Release 131
Common Component Framework 2.31 build 283

Antivirus 14.131 build 100
Browsing protection 2.131 build 3203
New features
Browsing Protection:
Limiting computer usage by specifying the hours that children are allowed to use the computer.
Fixed issues
Common:
Missing icon in upgrade dialog (CTS-95846)

While upgrade is ongoing, "Postpone" button is available, but does not postpone (CTS-95831)
FS Protection login from client does not work over HTTP proxy (CTS-95871)
Antivirus:
Windows firewall setting has a shield icon (CTS-95834)
Browsing Protection:
[Firefox] Renamed default profile causes extensions failed to install (CTS-95815)

Localhost bocked during banking protection mode (CTS-95844)
Banking protection flyer is in the way / it's too big (CTS-95599)
Removed functionality
Antivirus:
Clean file download flyer feature has been removed. It is possible that this feature will return in the future with usability improvements.
Ville
F-Secure R&D, Desktop products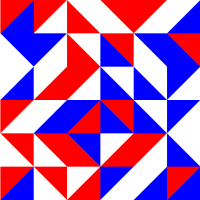 Comments
This discussion has been closed.