iOS 8 users: Do NOT upgrade to Freedome 2.0.1
Tapsa
Posts: 82
F-Secure Employee
We just released version 2.0.1 of the F-Secure Freedome VPN for iOS to App Store.

If you're running iOS 8, please do not upgrade to Freedome 2.0.1. If you have already upgraded, please do NOT launch our app and click the "Protection On" button. The old VPN profiles still work if you don't do this. This bug does not concern iOS 7 users.

If you've already started Freedome 2.0.1 on iOS 8 and tried to turn protection on, Freedome VPN will not work. There will be no VPN icon in the top bar of the screen. You'll see a message saying "Error initiating VPN connection" when you try to open the Freedome VPN user interface. The only solution in this case is to wait for the new version of Freedome VPN.

We have a fix. However, as Apple reviews all the apps they publish in their store, there will be some delay before the fixed version is available. We'll keep you posted on the process.

We are very sorry for the inconvenience.

This bug was not detected until the App Store release, the internal test version did not have the bug and Apple's process doesn't allow any way to test the actual to-be-released App Store version.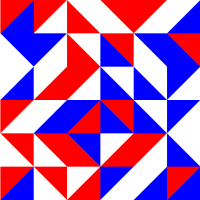 Comments
This discussion has been closed.