Lag in completing installation and detecting Eicar files on first install.
After installing/uninstalling FSIS on several snapshots, I have noticed that there is a lag of about 10-20 minutes before ALL the initial files/updates are successfully installed.
The install seems to be in two parts;
1. The initial download takes about 7 minutes (on my connection) after which the Window states that the update was successful; this is confirmed after carrying out an update check from the tray icon which shows that the "Update check was successful and your product is already up to date". This therefore suggests that installation of the product is now completed.
But this is not true as the main Status Window shows "Updating virus and spyware".   Further, during this time the Eicar files cannot be detected.
2. About  10 minutes later, another download is triggered and eventually the Status Window now shows that "All security features are now up to date". After this time the Eicar files can now be detected.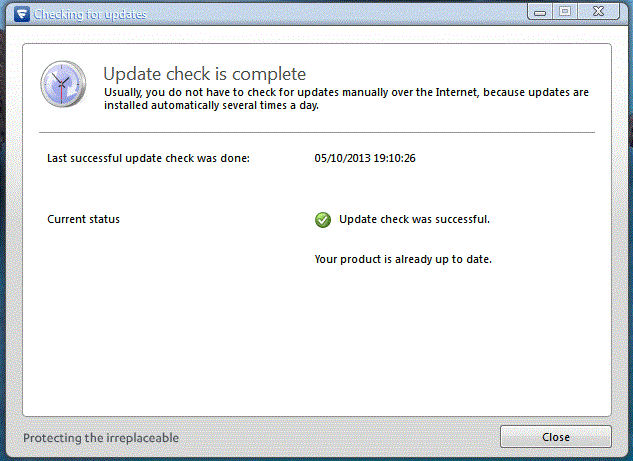 is
Overall, IMHO, an AV/Malware Suite should provide full protection after the initial install and not after a FURTHER update to unlock all its features. A lot can potentially happen in a 10 minute window.
Do the above observations suggest that protection by FS is not fully functional until after the longer, second update on a first install?
Comments
This discussion has been closed.