[Parental Control, Android] web-managed list of allowed/denied websites. Content Blocker exclusions.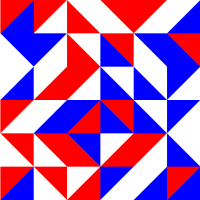 Ukko
Posts: 3,556
Superuser
Hello,
There is a reference to related feature request: https://community.f-secure.com/en/discussion/119587/allow-safe-browser-to-have-a-whitelist-of-safe-urls
I do remember some more requests about this functionality, but cannot find it right now.
My Feature Request:
Make it possible to remotely exclude (allow) a specific web-resource or website on a child's device. Let's say it will be a web list of allowed and blocked websites where we can specify a URL to allow or deny while surfing. Controlled and managed by parents via My F-Secure portal or "Device and Users" feature.
Design now - if a child met a restricted (by Content Blocker) website (false positive OR if the website has a valid rating, but this one may be an exception) - we cannot allow it temporarily or fully. A remotely managed web list is an option for this scenario.
For example, YouTube has categories such as "Social media", "Streaming". If we want to allow YouTube on an Android device, there is only one way to do it: by not blocking the "Social media" and "Streaming" categories at all.
This makes using Content Blocker for Android devices with a child's profile somewhat difficult. Because there are many more categories and many websites have differences in their appearance (having the same category in F-Secure Security Cloud). Restricting to a specific category - we cannot grant access to specific examples and resources.
This may be normal and understandable for harmful-rated websites (discarding false positive events). As less often, and better to give an adult time to figure out the reasons for the blockage. But even here, a web-managed list of allowed and denied websites for a child profile would be appropriate. With the ability to manage on the parent's device.
Thanks!