[Parental Control, Android] Category blocking in App Control.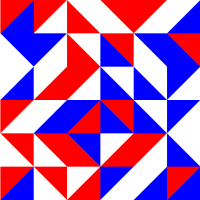 Ukko
Posts: 3,556
Superuser
Hello,
As a reference to the general idea: Parental control time limit per app — F-Secure Community
Where a rather nice feature was discussed, like "time limits" not for the entire use of the device, but for certain types of applications or software. The described example concerned the Windows platform and games (as I think). So to speak, the possibility of blocking not something specific, but a group of categories was touched upon. On examples of time limits. And maybe even all OS.
My Feature Request is about another subject a bit.
-- design Now:
we can only manage individual applications. Or impose restrictions on all "freshly installed" as a default decision for them.
-- Proposed design:
make (additional) option to block a certain category in App Control, which will apply to all installed (current and any further) applications on the device.
maybe generic terms like "food", "business", "shopping" or any other from Google Player Market list.
it is also possible to think about 'age'-category in the store. So, to block a certain 'chosen' age restriction.
Reasoning:
for example, something like "studying"-category will be allowed or 'time limits' followed. And accessible right after installation.
but "games" will be restricted / disallowed by default. And so, reviewed by an adult per request.
Or any other types of categories. Since 'games' are not that bad.
tags like:
F-Secure app, F-Secure Total, F-Secure Internet Security, F-Secure Mobile Security.
Parental Control, Family Rules, App Control, Limits.
Android, at least.
Thanks!