F-Secure Antivirus is making computer lag while updating itself
Hello,
I am using F-Secure Antivirus since July of 2022. Before that I was also using F-Secure Safe solution on my laptop. Since for the last 1-2 months I have noticed that when the Antivirus is updating itself and merging it's database my computer slows down and lagging for 5 to 10 seconds.
How I noticed this is because I watch stock market daily and using Firefox to browse these stock websites. The stock graphs go up and down fluidly like it should however when Antivirus is processing the update the graphs are lagging and Firefox starts to stutter abnormally. I also noticed this with Firefox acting with a delay when I try to open a new tab. Whenever this happened, I checked the Antivirus update time and it was at the same minute. So what I understand is when the software tries to merge new update, it is making my laptop stutter.
Weird thing is my laptop CPU is faily good for everyday use.(Ryzen 2500U) It also has an ssd. When I open Firefox and go with my routine, my CPU load is around 5-8% acccording to task manager. F-Secure update is using around 15-20% of my CPU during the update. There is plenty of more processing capability left and I don't understand why could this happen. I haven't noticed such a lag in November or before. I use the same software as always. I formatted and reinstalled the W10 and the behaviour is the same.
I use this laptop for 3+ years and I also didn't notice lagging while I was using F-Secure Safe. I use F-Secure products because they are light and non intrusive.
So my question is, can I disable updates for X amount of hours while I work? Some Antivirus software offers this under the name of silent mode. Does F-Secure has a feature like this?
From what I understand a user cannot change the update check frequency. Wouldn't be better to serve an option like this for advanced configuration? F-Secure used to have a manual Game Mode and looks like they changed it to automatic and a user can't open/close this mode whenever he wants. For example if I can open Gaming Mode that would suit in my case because it stops the database updates and I can turn it off after I finish my work. After that it can update itself.
Any solution to this would be greatly appreciated.
In my opinion it would be better to serve some advanced configuration options to users.
Tagged: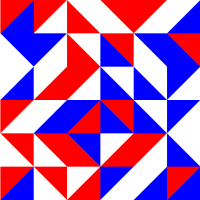 Answers
This discussion has been closed.