FS Protection for Mac: Chrome & Firefox browser extensions update notice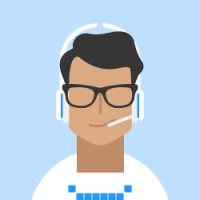 Hello!
We (SAFE Mac R&D Team) will be releasing new versions of Chrome and Firefox extensions with changes required for the upcoming FS Protection for Mac 18.1 release. There are quite a lot of changes and refactoring under the hood. The main change is related to the integration of F-Secure Security Cloud service which is used to validate safety of visited websites.
Additionally the browser extension will show a consent dialog after Google Chrome/Mozilla Firefox browser updates the extension to the latest version. The consent is needed to activate protection capabilities.
If you experience any issues, please run the "Support Tool" in the Applications -> "fs protection" folder and submit a bug report with the file created to allow us to investigate the issue. If you face an issue with visiting a specific website, please include any URLs that reproduce the problem in your bug report.
As always, we welcome any feedback via the community pages, and reports of any issues found via https://beta.f-secure.com
Best regards, Arthur
Mac R&D Team
Answers