Using the Community Search feature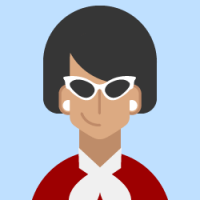 This post will provide detailed information on how to use the Search feature in the F-Secure Community effectively. You can search for discussions or articles of interest using the Community Search.
Where to Search
You can find the Community Search in 2 locations:
In the hero banner on the Home page
And in the header of each page
How to Search
To search for a discussion or article, type in a few key words (for example, "renew SAFE" or "how to install") and click the Search button, or press Enter.
When you start typing a query in the searchbox, a list of suggested queries will also appear:
You can click on one of the suggestions to automatically see the results for it.
The Search Results page
The Search Results page displays the results for your search query:
Listing results by relevance or date
By default, the results on the Search Results page are listed in order of relevance to your query.
To see the results listed by date, click on the Date header.
Filtering the results
You can narrow down the search results using the filters on the left. Each filter displays the number of search results that are left if it is selected. You can select the following filters:
Language

Check one to see results only in the selected language

Product

Check one to see results only for the selected product

Platform

Check one to see results only for the selected platform

Content from

Help Forums - only discussions on the Community
Support Articles - only articles on the Community
User guides - product guides and manuals on the F-Secure User Guides site
Threat Descriptions - information about harmful software on our Support site
YouTube - videos about our products or services on F-Secure's YouTube Channel