Can ☗ 𝐓𝐇𝐄 𝐔𝐒𝐁 𝐀𝐑𝐌𝐎𝐑𝐘 ☗ Run The F-Secure Freedome VPN?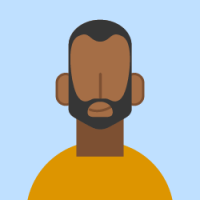 Issues4Life
Posts: 57
Observer
Support ...
I understand ☗ 𝐓𝐇𝐄 𝐔𝐒𝐁 𝐀𝐑𝐌𝐎𝐑𝐘 ☗ is a computer on a 𝐔𝐒𝐁 𝐃𝐑𝐈𝐕𝐄 that minimizes the attack surface, safeguards my data and runs trusted applications ( e.g., my 𝐓𝐎𝐑 𝐁𝐑𝐎𝐖𝐒𝐄𝐑 ), thus preventing unauthorized access and|or execution scenarios.
However, I need to browse the internet on my 𝐌𝐀𝐂 𝐎𝐒 laptop, via 𝐅-𝐒𝐄𝐂𝐔𝐑𝐄'𝐒 𝐒𝐄𝐍𝐒𝐄 𝐑𝐎𝐔𝐓𝐄𝐑 and 𝐅𝐑𝐄𝐄𝐃𝐎𝐌𝐄 𝐕𝐏𝐍.
𝐐𝐔𝐄𝐒𝐓𝐈𝐎𝐍: Is this possible?
𝐏𝐑𝐎𝐃𝐔𝐂𝐓 𝐋𝐈𝐍𝐊: https://www.f-secure.com/us-en/consulting/foundry/usb-armory