Community Privacy Policy
Laksh
Posts: 4,224
Former F-Secure Employee
User data
We collect your personal data only when registering to the community service. The data includes typically your name and email address. You can enter more information to the system but this is not mandatory. Registration is required when you wish to post to the community and is used for operating the community, in particular maintaining the messaging structure.
Legal grounds
We process your data so that we can provide you with the community services and continuously improve on the content and usability of the service. Our legal ground for this is "contract performance" so we can manage the community.
It is necessary for us to have the data requested for us to be able to create your individual account to F-Secure Community. The identification of data is needed to highlight active contributors to F-Secure community.
Recipients
The data is not disclosed to external entities beyond the 3rd party platform provider and F-Secure Polish and Malaysian subsidiaries, which both process data only on F-Secure Corporation's instructions.
Retention
We store your community account data based on your consent for 12 months since you last logged in to the system after which your community account is deleted. Users with a valid F-Secure service subscription are excluded from the deletion. During this time, you have full control on your own community data we have on you. You can edit and delete your community data via accessing your F-Secure Community account.
More information on your rights to your data is available in the F-Secure privacy statement.
Analytics
We want to make this service even better. To do that, we need to know - for example - which articles/posts are viewed the most and found most useful and how users find the service.
When visiting our community, we collect session data about your activities in non-personally identifiable format to further develop the community and its usage. The use of website analytics is explained in Website Privacy Policy.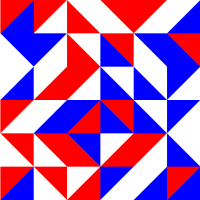 This discussion has been closed.