FS Protection for Mac 17.7 MR1 beta 7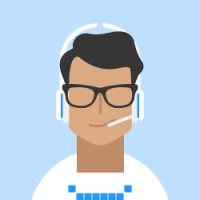 We are pleased to announce a new release of FS Protection for Mac. Update is available for download from My FS Protection and delivery to existing installations starts today.
This update is focused on
adding missing localizations;
applying improvements for product appearance and behaviour.
Known issues:
Device Use Limits do not work on macOS Sierra (10.12)
Device Use Limits might not work on the latest versions of macOS Catalina (10.15)
FS Protection installer may get stuck during the final steps of product installation. In case this issue is encountered, please run the "Support Tool" and provide feedback via our beta portal.
After switching profile, if Family Rules unexpectedly is disabled, please run the "Support Tool" and provide feedback via our beta portal
If you experience any issues, please run the "Support Tool" in the Applications -> "fs protection" folder and submit a bug report with the file created to allow us to investigate the issue. For issues related to Browsing protection and Parental control, remember to include any URLs that reproduce the problem in your bug report. You may also submit false positives and uncategorized web pages directly to F-Secure Labs using https://www.f-secure.com/en/web/labs_global/submit-a-sample#sample-url
As always, we welcome any feedback via the community pages, and reports of any issues found via https://beta.f-secure.com
Best Regards,
FS Protection Mac team 
Best regards, Arthur
Mac R&D Team
Comments
This discussion has been closed.