FS Protection for Mac 17.7MR1 beta 1 released
jackrb
Posts: 5
F-Secure Employee
We are pleased to announce a new release of the FS Protection for Mac. This update is now available for download from My FS Protection, and delivery to existing installations starts today. 
This release fixes a few minor issues including a bug related to default settings of parental control.
Adds the new customization design to be inline with the new branding.
Adds support for silently upgrading the product. This build won't upgrade silently but each new build after this will.
We've also added non-personalised telemetry events. Note that for beta users telemetry is and always has been automatically enabled.
Known issues:
If infection reports have been cleared, infection report does not show infections between 12 pm and 12am. 
If you experience any issues, please run the "Support Tool" in the Applications -> "fs protection" folder and submit a bug report with the file created to allow us to investigate the issue. For issues related to Browsing protection and Parental control, remember to include any URLs that reproduce the problem in your bug report. You may also submit false positives and uncategorized web pages directly to F-Secure Labs using

 
https://www.f-secure.com/en/web/labs_global/submit-a-sample#sample-url
FS Protection Mac team 🍁
❄️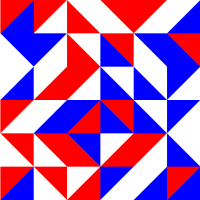 This discussion has been closed.