Did ULAV give bluescreen
A while I started getting these
Then googled and found this post
ZigZag3143 (MS -MVP)
Richard
These were related to fsni32.sys which is an F-secure Driver. I would remove it and replace with MSE.
Other old drivers
Afc.sys 2/23/2005 1:58:55 AM
PS2.sys 12/12/2005 8:26:59 PM
nvraid.sys 6/6/2007 3:34:41 PM
nvstor32.sys 12/7/2007 6:27:08 PM
Cat herder
Windows Insider MVP
MVP-Windows and Devices for IT
http://www.zigzag3143.com/

RichardVV
Hi.
I went through my drivers and updated any that I could. I should mention my system is pretty old 2007 HP.fsni32.sys as part of my F-secure internet security through my internet provider, so I can't delete it. But 2015 F-secure should be available soon. I upgraded NVIDIA through their corporate website, but the two drivers mentions nvraid.sys and nvstor32.sys did not upgrade. Afc.sys is pretty old software that is not used, so I might just delete. PS2.sys has no update.
Also ran sfc/scannow which found some corrupt files and fixed the. As of now my blue screen error seems to have disappeared. Though restarting is still pretty slow, very slow, but that has always been the case, which is why put the PC to sleep.
Also discovered that my VPN software vpngate.exe had somehow become permanently running and hung, even after a restart. Had to go into Safe Mode and uninstall the software completely. Believe f-secure had something to do with that.
I believe there is still a bug in my network somewhere as the pc beeps that noise it usually makes when loading/unloading new devices, usb drives, or drivers. Will investigate this further.
Thanks for all your help.
Now I have
which look basically OK and not too old.
Running sustem file checker indicates there were some errors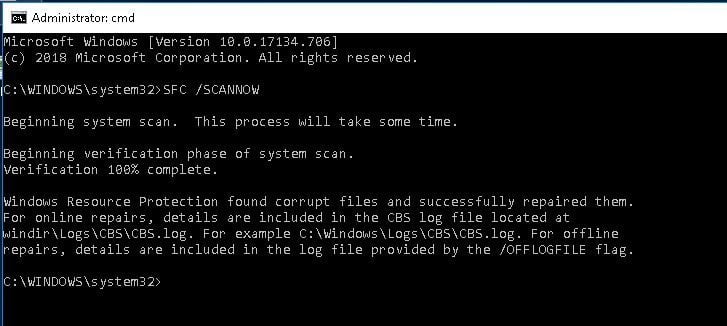 The CBC.log is 44111 lines and too technical for me.
How can I attach it as an attachment?
I got the bluescreen three or fourtimes and then it stopped.
So the problem is currenly not there, but I am still curious why did I get those.
Comments
This discussion has been closed.