No connection - No location
Hello,
I am using the latest version of F-Secure Freedome on Windows 7.
The program was working fine but yesterday it stopped working as it was unable to connect to the servers.
I uninstalled F-Secure and installed it again but the system returns an error which says it's not able to connect to the server and there is no available location to choose.
Please see image below and tell me what has happened and help me fix this problem asap.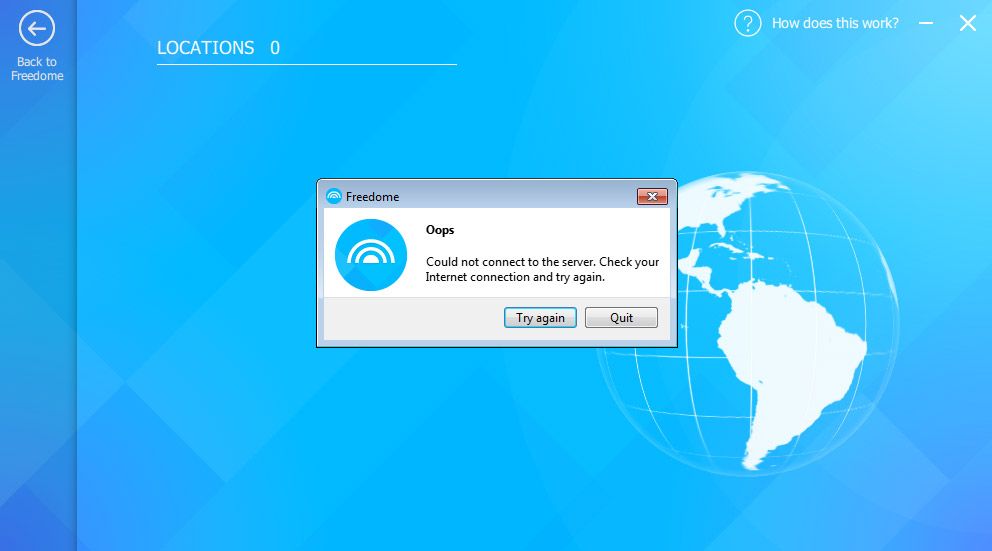 FYI, it working fine on my mobile phone(Android) using the same Wi-Fi internet connection.
Comments
This discussion has been closed.
📢F-Secure Quiz Challenge📢
Join our online quiz session on June 15th, 2023, at 11:00 AM EEST and stand a chance to win prizes.