Logging into and out of F-Secure account - Security Problem..?
Hi, I've been using F-Secure for a number of years now and have always found it to be one of the best AV's out there.
I recently bought a new PC and logged into my F-Secure account to be able to download the software. It logged me into my account, but then straight away wanted me to log in again even though my name and account details were showing at the top of the screen. I entered my details once again and it went into the screen where it shows all of my devices (just like it used to).
The major problem is when I came to log out of the account, it logged out on the main screen but still showed up with my name and account details! No matter how many times I clicked on 'Log Out', it wouldn't. This wasn't too much of a problem security wise for me as I was at home on my own PC, but if I'd logged into my F-Secure account on a public PC, there's no way of actually logging back out!
At first I thought it might be the cache on my PC that was corrupt somehow, so I tried it on my work PC and exactly the same thing happened.
My Fiancee also has her own F-Secure account and I logged into hers on yet another PC, exactly the same thing happened!
There is obviously a major problem with your website/login screen that needs fixing quickly as it definitely poses a security risk to your customers.
Many thanks in advance,
Phil.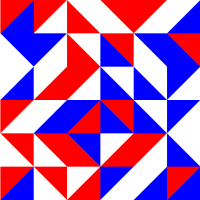 Comments
This discussion has been closed.