MALFUNCTION OF F-SECURE SAFE PROTECTION DURING COMMON SITES OPENING
Normally when I open a bank site for banking use , then it opens up the security F-SECURE SAFE for protection (normal situation). When I open a common site ( www.naftemporiki.gr) for reading informations and see financial stocks never opens the F-SECURE SAFE to protect it as there is no reason for that. But suddenly today 22-5-2018, when I open this common site (www.naftemporiki.gr)  and see the bank shares for example , immediately activates the protection of F-SECURE SAFE  what was not happening never before. When I open a site for real banking job  I understand the activation of F - SECURE SAFE for bank protection but to do the same for a common site like (www.naftemporiki.gr) it is not  understandable . Activation of F-SECURE SAFE during banking operation is ok and does not mind me because it deactivates same time the operation of other running programs. But when the F-SECURE SAFE activates with common sites and same time blocks other programms running this is not a normal operation and creates problem . This malfunction started today 22-5-2018. For your information in the settings of F-SECURE SAFE I entered the sites (www.naftemporiki.gr) and ( https://www.naftemporiki.gr/finance/) in the excluding sites but the malfunction of F-SECURE SAFE operation still exists . Can you please give me some solution. thanks in advance.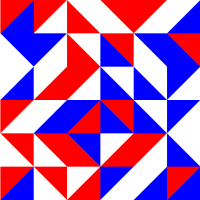 Comments
This discussion has been closed.