Interaction problems between F-Secure and Malwarebytes, with solutions
I will share some recent experiences I had with W-7 64-bit PCs running Microsoft Security Essentials and MBAM Pro, F-Secure Anti-Virus and MBAM Pro, and F-Secure Internet Security and MBAM Pro.  All systems were configured with the following optional MBAM Advanced Settings selected:
 - Enable self-protection module
 - Enable self-protection early start
 - hourly update
A system with MSE/MBAM booted.  I manually updated MBAM.  Then I manually updated MSE before MBAM finished.  As many of you know, MBAM displays a message "Not Responding" while it is updating.  They have a great malware removal system, but the worst update process.  In this case, MSE complained, something about that it could not reach the Internet.  Task Manager showed a CPU in the 20-30% range.  After a reboot, everything was fine.
Systems running AV/MBAM worked fine with the aforementioned settings.  However, all of these PCs were recently upgraded to IS.
A system with IS/MBAM booted.  I started IE11, but the webpage only half-finished displaying.  Action Center told me I had no anti-virus at all.  I double-clicked the F-Secure icon, but nothing happened.  I opened Control Panel and tried to uninstall IS from "Uninstall or change a program," thinking that the last F-Secure update was poisoned (vendors do this from time to time), but nothing happened (literally, nothing happened after I clicked on Uninstall).  I rebooted and this time the system was normal.
Also, something which annoyed me on IS/MBAM PCs is that the cursor would change to the circular cursor every hour or so, signifying that the system is being maxed-out in some respect.
My opinion is that MBAM monopolizes network resources and this confuses the additional processes IS has over AV.  I think it is a bad sign that MSE, a Microsoft product which normally operates without a hiccup, has problems with MBAM (too bad MSE has such terrible protection).
I changed all MBAM settings as follows to try to ensure that anti-virus and MBAM are not starting and/or updating at the same time:
 - deselect "Enable self-protection module"
 - deselect "Enable self-protection early start"
 - select "Delay Protection at startup for 60 seconds
I changed the MBAM update schedule to only run once per day around noon.  I changed the threat scan schedule to run once per day (including an update) near the end of the day.  This insures that MBAM receives three updates per day -- startup, noon, and end of day -- but this does not present a problem because IS provides a real-time shield (the MSE PC is only a lab system).
I have not seen the circular cursor since I made the changes.
I will update this thread if anything new arises.
P.S. Yes, I am aware that F-Secure does not recommend running any other anti-malware packages.  I think I have proved that point.  And I will never again manually run an antivirus update or scan while MBAM is updating.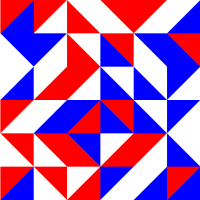 Comments
This discussion has been closed.