Browsing protection not neutral
Hi,
I have to disengage the browsing protection on Sense.
Accessing a P2P link sharing site (I make whatever I want with my devices), I got the message "harmful wesite" with absolutly no way to pass throug. There no bouton "Access anyway" or "put it in whitelist".
1) you don't have the right to say "this site is good" and "this site is evil, you'll never acces it"
2) and the information "this site is harmful" is perfectly false: the sentence "We have found that this site is harmful and may attempt to steal your personal information or infect the device you use for browsing" is a lie.
This site don't attack at all the computers (maby the Ads make it, but it's ad provider URL who have to be blocked
For information, Google is the same situation: with it I can access al the harmful content I want. Why isn't it blocked ?
Whitelisting is BASIC in  all content control devices.
F-Secure is supposed to be perfectly neutral: what kind of condidence can I have with their VPN products, now ? Who are yout for putting censorship: forbidden without possibilty to override ?
Very bad mood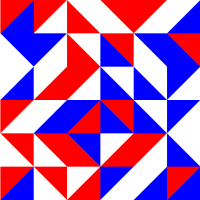 Comments
This discussion has been closed.