Announcement: New Knowledge Base
4 June 2020: We are pleased to announce the launch of a new Knowledge Base, Changelogs for Business Security Products, where you can find more details, such as bugfixes or new features, about the most recent releases of our business-related products.
Major incident notice for ESS and PSB ESS: F-Secure Gemini failed to scan email messages
Katriina_M
Posts: 445
Moderator
Dear F-Secure Customer/Partner,
From 2015-09-24 13:10 UTC to 2015-09-24 16:06 UTC, our Email and Server Security (ESS) and Protection Service for Business Email and Server Security (PSB ESS) products experienced a major incident.
This incident affected all products relying on ESS and PSB ESS services. The visible effect was that the F-Secure Gemini scanning engine failed to scan email messages and put them directly into quarantine.
This incident was promptly resolved and was fixed in Gemini 2015-09-24_03.
However, if you are unable to get the updates immediately, and you are still experiencing issues, you can disable the Gemini scanning engine temporarily as follows:
In the F-Secure web console, click on General > Engines > Status.
Go to F-Secure Gemini > Properties, then select Disable engine.
This will prevent emails going to quarantine.
We apologize for the inconvenience this may have caused you. We have initiated a root cause analysis process to identify how we can avoid similar incidents in the future.
With Best Regards,
F-Secure Customer Care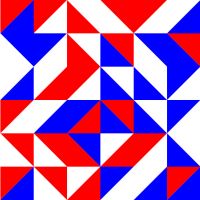 This discussion has been closed.