Cannot login - master password field not shown
I cannot enter the master password in F-Secure Key, since the Master password field is not shown in the application screen. My OS is Windows 7, F-Secure Key has worked perfectly before. Killing the process & restarting the application worked, but this kind of problems should not occur - not all home users know how to kill processes, and perhaps not all users have the privileges to do so.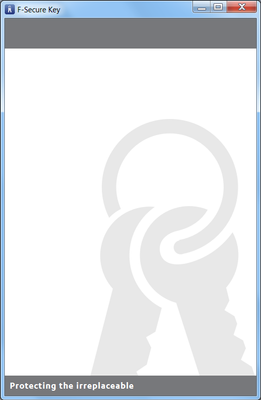 Comments
This discussion has been closed.