[SOLVED] Blue Screen of Death (BSoD) after deploying updates from PSB or PM Software Updater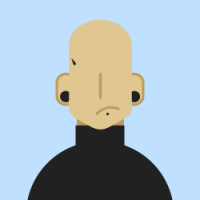 Ben
Posts: 2,641
F-Secure Product Expert
Products affected:
PSB Workstation Security 12.X, CS Premium 12.X

Problem:
After Microsoft's latest cumulative monthly update for Windows 10 customers, the computer shows the restore Windows screen.

Visible effects:
After rebooting, the computer shows the Blue Screen Of Death (BSoD) with 'INACCESSIBLE_BOOT_DEVICE' . 

Issue:
The issue is caused by deploying Microsoft's Delta and Cumulative updates without a reboot in the middle. Doing so can lead to a bluescreen with an 'INACCESSIBLE_BOOT_DEVICE' message after the computer reboots.
This issue can occur on clients running Windows 10, and can be caused by any update path in which both updates are deployed without a reboot in the middle.
This includes deploying these updates through our Software Updater function, and can affect customers that use Software Updater on Windows 10 machines running Workstation Security 12.X or Client Security Premium 12.X. However, it is not the root cause of the issue, as any update method that installs both updates without a reboot can cause the same situation.
A new fix has been deployed to our customers on Monday 09.10.2017.
While the fix will prevent our customers from deploying both updates without a reboot while using F-Secure's tools, we caution our customers to be careful with updates via other methods, as they may lead to the bluescreen situation described above. Therefore customers should use only one source for Windows updates.
 
More information on recovering bluescreened devices can be found here: https://answers.microsoft.com/en-us/windows/forum/windows_10-windows_install/windows-10-get-inaccessiblebootdevice-after-update/9da8a71e-891a-4e80-8b8a-bcbc2f4f945c

Internal reference: CTS-99405, CTS-99882

ETA: FIXED
Comments